Having been a scout all my life, moving into photographing for the norwegian scouts came naturally. This year was no different, as I went to shoot the YMCA-YWCA quadrennial scout jamboree in Asker. It is always interesting to see something from a new point of view, and my recent addition of a drone to my gear lets me send a camera a 100 meters into the air. This camp was the first time I was able to combine aerial- and ground photography in one reportage portfolio.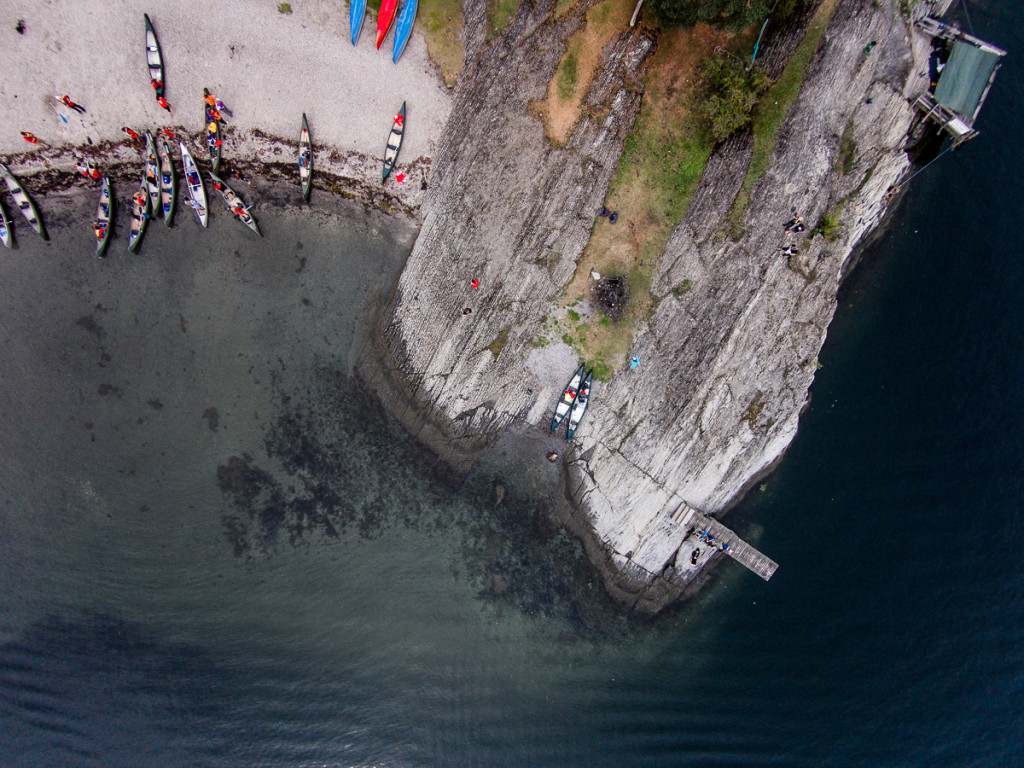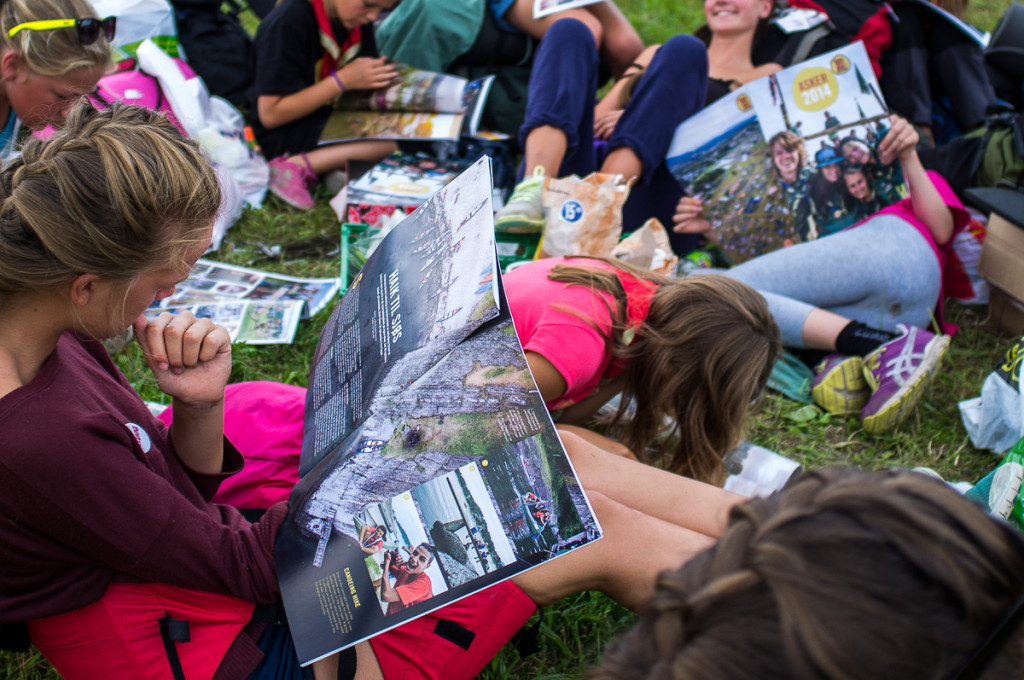 Scouts reading the camp magazine on the last day, before going home. In the front, you see the double page spread using the aerial photo above, combined with other photographs, providing a background for the article.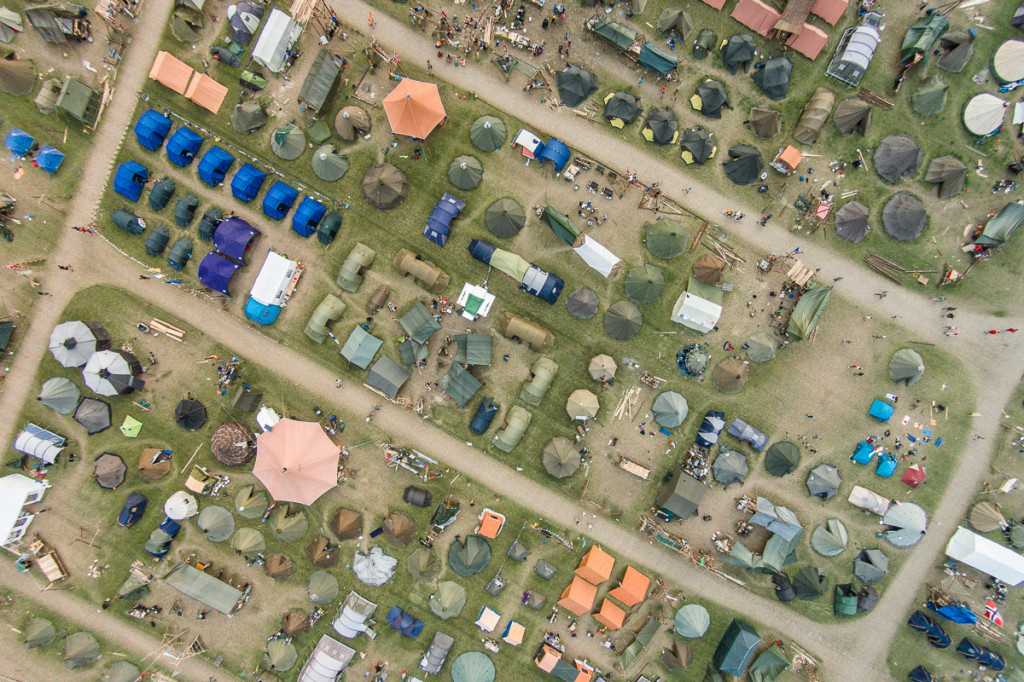 Founding father of the scout movement, Lord Baden-Powell of Gilwell, once said that when leaving a camp site, a scout leaves nothing and a thank you. Above you see aerials of the camp during the jamboree week. Below, after the scouts had left, nothing was left behind save for the footprints of thousands of feet and hundreds of tents. After this, the farmer will plow the ground, and the fields  will once again be farmland.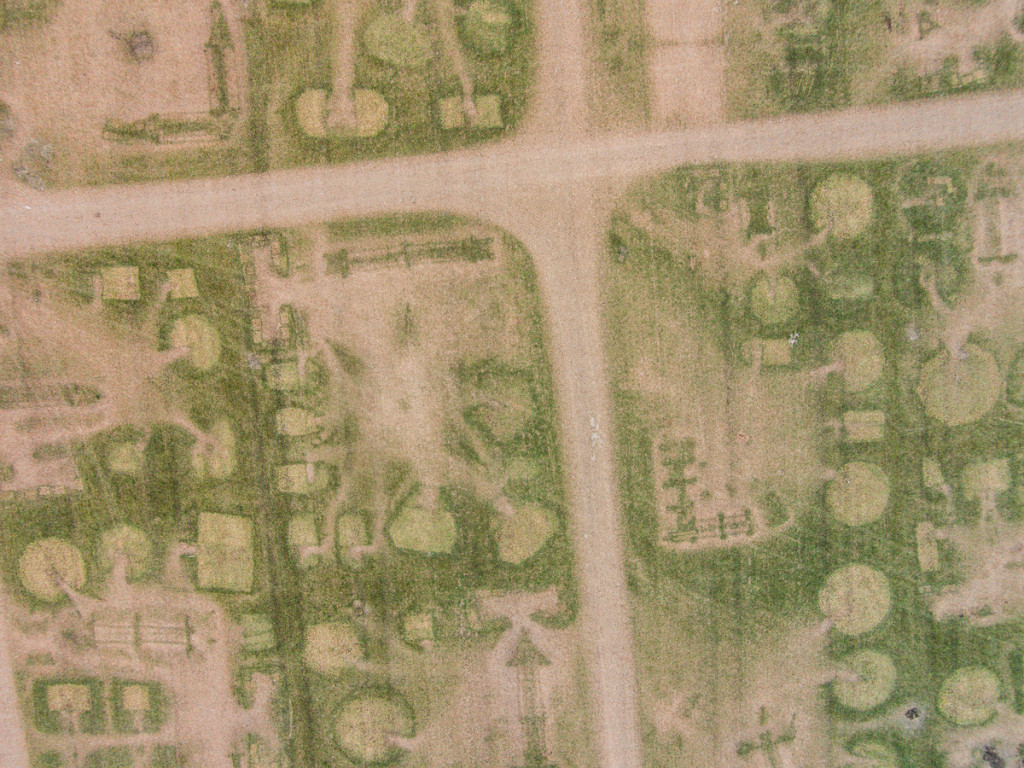 Thank you!